Jerrold Solomon is a Tiffin chiropractor who serves Seneca County and the surrounding communities in Ohio. Dr. Solomon attended The Ohio State University and graduated with a Bachelor of Science degree in chemistry and a minor in English. He then continued his education at Palmer College of Chiropractic in Davenport, IA, where he received his Doctor of Chiropractic degree in 1992. In September of 1996, Dr. Solomon opened his own office at the Westgate Professional Building and has been serving the Tiffin community for over 25 years.
Dr. Jerrold Solomon uses chiropractic care to improve the health and wellness in all areas of patient's lives, whether they are having problems with back pain or neck pain, or just want to start feeling better when they wake up in the morning. Dr. Solomon takes a "whole person" approach in chiropractic care, which means looking for the underlying causes of disease, discomfort, and pain, as opposed to just treating the symptoms. Many seemingly unrelated symptoms often arise from imbalances in the spinal column, and Dr. Solomon will be able to determine the root of the pain and create a personalized chiropractic and wellness plan to suit each patient's individual needs. Under the supervision and care of our caring and skilled chiropractor, patients report higher functioning in all areas of their lives.
Chiropractor Jason Peisley D.C.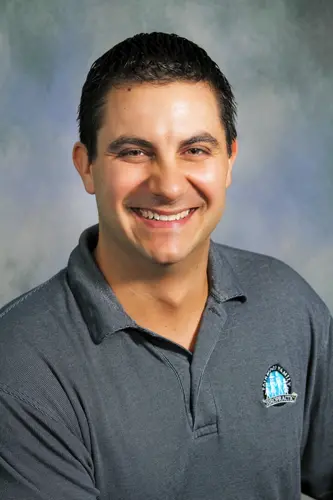 Dr. Peisley has been helping patients locally and in Canada where he originated from, for over 8 years, with a variety of ailments including: conditions requiring sustainable weight loss, neuropathy, arthritis and acute spinal injuries. He has a fellowship from the RenaiSante Institute of Integrative Medicine with a focus on Nutrition and Anti- Aging.
Dr. Peisley has a wealth of knowledge including being a certified Acupuncturist. One of Dr. Peisley's favorite quotes is that "The body can achieve balance naturally." Dr. Peisley would like to remind you that we all have the power within us to change.
Education
2005 Fellowship in Nutrition and Anti-Aging – RenaiSante Institute of Integrative Medicine 2001-2005 Canadian Memorial Chiropractic College- Graduated Magna CumLaude 1997-2001 University of Windsor Ontario- Bachelor of Human Kinetics, Honors Movement Science
Family
Dr. Peisley is married to his wife Spring and they have three daughters; Miranda, McKenna and Madeline.
Chiropractor Dr. Keving Tackett,

graduated from Chiropractic at Logan University
If you have any questions about our Tiffin chiropractor, or would like to learn more about chiropractic care at Jerrold L. Solomon D.C., Inc., please call us at 419-443-8877 today!